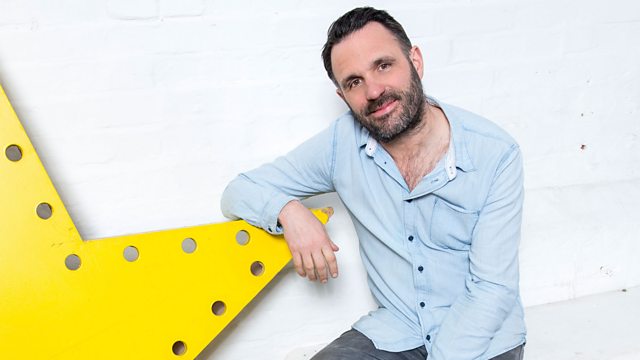 03/08/2011
Shaun Keaveny takes a rib-tickling satirical romp through the day's news and events, to the perfect morning soundtrack for any music-lover; from northern soul to new folk; rock 'n' roll to indie disco. New tracks from the likes of Wild Beasts and Florence & The Machine delightfully massage your semi-conscious ears, along with the best of the greatest back-catalogues on the planet; be they The Smiths, The Stones, The Clash or The Fall.
After 9am Shaun is joined in the studio by Guy Pratt, bassist for everyone you can think of in the world of rock music from Pink Floyd to Roxy Music. His new show 'Guy Pratt in Wake Up Call' shares tales of his life as a touring musician. Bizarre, poignant and often hilarious he chats with Shaun about his careers that has seen him play with Pink Floyd, Gary Moore, Roxy Music, Michael Jackson, Echo & the Bunnymen, Coverdale Page, Kirsty MacColl, The Smiths, Tears for Fears, Lemon Jelly, The Orb, All Saints and Jimmy Nail.
Shaun Keaveny: never knowingly over-played.
Last on