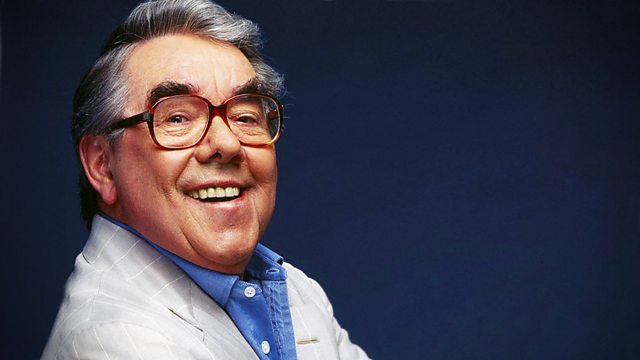 Ronnie Corbett reunites with the writers of his hit sitcom Sorry, Ian Davidson and Peter Vincent. Sorry ran for seven series on BBC 1 and was number one in the UK ratings.
In the second series of their Radio 4 sitcom, Ronnie plays Sandy Hopper, who is growing old happily along with his dog Henry. His grown up children - both married to people Sandy doesn't approve of at all - would like him to move out of the family home so they can get their hands on their money earlier. But Sandy's not having this. He's not moving until the dog dies.
Dolores, Sandy's lodger, has a moment of revelation - she really does feel guilty for always being behind with the rent and is going to leave and be a housekeeper to Mr McAhmed in Edinburgh. Sandy bows to the inevitable - and thus gets everything completely wrong. Will he have enough wit to pull the communication cord? Do they still have them?
Cast:
Ronnie Corbett ..... Sandy
Liza Tarbuck ..... Dolores
Sally Grace ..... Mrs Pompom
Tilly Vosburgh ...... Ellie
Jonathan Aris ..... Blake
Philip Bird ..... Lance
Stephen Critchlow ..... Mr De Vere Smith
Producer: Liz Anstee
A CPL Production for BBC Radio 4.
Last on