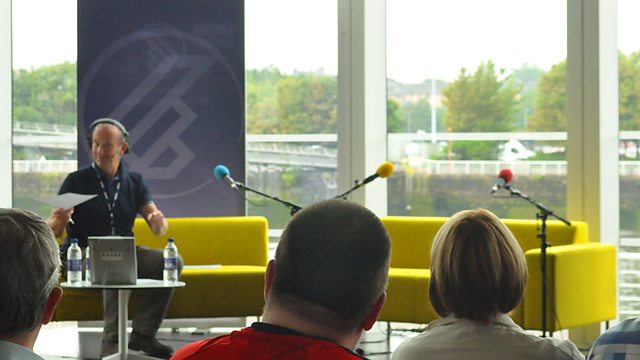 05/08/2011
Join Fred MacAulay and his able assistant Susan Calman in the last of the summer specials recorded in the foyer of BBC Scotland.
Comedian and musician Mitch Benn takes to the stage with his I'm Proud of the BBC rendition.
River City star Libby McCarthur - aka Gina - is put under the spotlight and questioned by Shieldinch superfan Barbara Campbell
As Fred gears up for his Edinburgh Festival Fringe Show, "Legally Bald", speech therapist Rose Livingston coaches him on how to care for his vocal chords.
5 Radio Scotland listeners take to the airwaves with MacAulay & Co's guide to What's on across Scotland over the weekend.
Comedians Phil Differ and Ed Gamble give us their take on The Five Things we Didn't Know Last Week.
And Karen Dunbar gives us an insight into her Edinburgh Fringe Show "Looser Women".
Last on