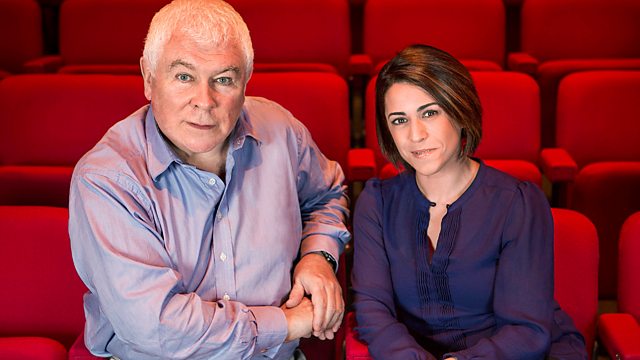 04/08/2011 Adrian Lucas, Peter Savidge, Stephen Kovacevich
Presented by Sean Rafferty.
The Three Choirs Festival, held each year since the early eighteenth century, and rotating between the three great cathedral cities of Gloucester, Worcester and Hereford, is one of the world's oldest classical choral music festivals. Its Artistic Director, Adrian Lucas talks to Sean about this year's highlights and one of Britain's most distinguished and best established baritones, Peter Savidge performs live in the studio ahead of his performance at the festival, accompanied by David Owen Norris.
Pianist Stephen Kovacevich has won unsurpassed admiration for his playing of Beethoven, Brahms, Mozart and Schubert. He joins Sean in the studio, ahead of his recital of Beethoven and Schubert piano sonatas, at the Oxford Philomusica International Piano Festival.
Main news headlines are at 5.00 and 6.00
E-mail: in.tune@bbc.co.uk.
Last on
Matthew Kaner is the new 'Composer in 3'