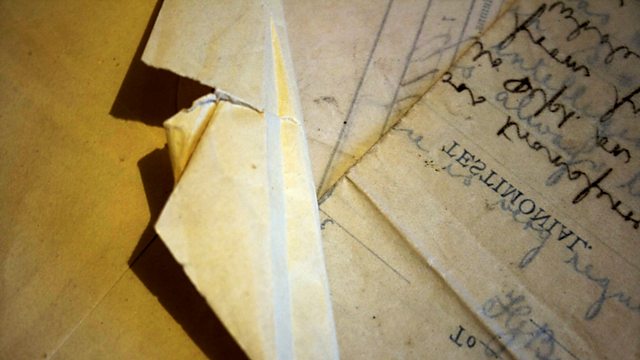 01/08/2011
Listen in pop-out player
In 1965, the British colony of Rhodesia broke away from the Empire. Ian Smith led the country's ruling white minority into a Unilateral Declaration of Independence.
But black independence fighters waged a long struggle to oust Smith's regime. By the late 1970s, Joshua Nkomo and his ZAPU party, and Robert Mugabe and his ZANU party, were both engaged in a bush war against Smith's regime.
Resolving the situation had become one of the most pressing issues of British foreign policy. The Foreign Secretary David Owen believed he had to bring all parties to the table if a long-term settlement was to be achieved.
Both Owen and Ian Smith had favoured Joshua Nkomo as the first black majority leader of Rhodesia/ Zimbabwe - until, in 1978, Nkomo's ZAPU fighters brought down a civilian Rhodesian airliner, and butchered a group of survivors.
Mike unearths the famous interview shortly afterwards in which Mr Nkomo was heard to chuckle over this most destructive act in the long-running and increasingly bloody independence struggle.
The Rhodesian special forces immediately stepped up plans to assassinate Nkomo. On 13th April 1979, an audacious raid was launched against Nkomo's house in Lusaka - in Zambian territory - but it failed because he wasn't at home.
Veterans of the Rhodesian forces remain convinced today that their intelligence was good and that Nkomo's escape was the result of a tip-off. And a ZAPU leader agrees with that suspicion.
In this edition of Document, Mike Thomson investigates the accusation that it was the British, informed by someone inside the Rhodesian command, who tipped off Nkomo. And he also examines whether the British later did the same when attempts were made on Robert Mugabe's life in Mozambique.
Did the belief that getting all parties to the table was the only way forward mean that, where possible, men who were responsible for what some saw as terrorism were to be protected?
Memos within the Foreign and Commonwealth Office suggest that the survival of Nkomo and Mugabe was indeed due, in part, to British involvement.
In his bid to uncover the truth, Mike talks to members of the Rhodesian defence forces as well as senior British diplomats involved at the time.
Last on