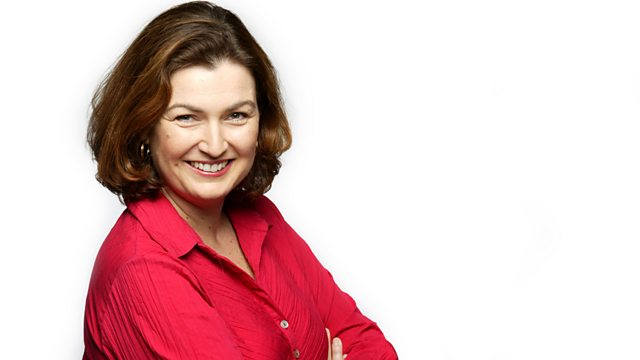 31/07/2011
Sheila McClennon makes her selection from the past seven days of BBC Radio.
Sheila McClennon's picks this week include the toe curling outcome when comedian Simon Day got close to two of his idols Paul Weller and Eric Clapton. But Louis Armstrong has more success when he meets the Pope as he reveals in the reel to reel tape recordings he loved to make at home during the last twenty years of his life.
There's an explanation of what reading the Riot Act really meant on the streets of the eighteenth century and how 250 years later, young men are still drawn to gang violence. There's a visit to the world's largest cash and carry, Danny Baker on the perks of being a docker's son and Milton Jones does his bit for world peace by upsetting most of the United Nations.
Satchmo by Satchmo - Radio 2
The New Silk Road with Roger Law - Radio 4
Voices from the Old Bailey - Radio 4
Book of the Week: Hood Rat - Radio 4
Opening Lines: Writing in Chalk - Radio 4
Chain Reaction - Radio 4
Composer Joseph Horovitz: No Ordinary Joe - Radio 4
Americana - Radio 2
Another Case of Milton Jones - Radio 4
Afternoon Play: A9 - Radio 4
Desert Island Discs - Radio 4
Today: Michael Morpurgo - Radio 4
Email: potw@bbc.co.uk or www.bbc.co.uk/radio4/potw
Producer: Jessica Treen.
Last on