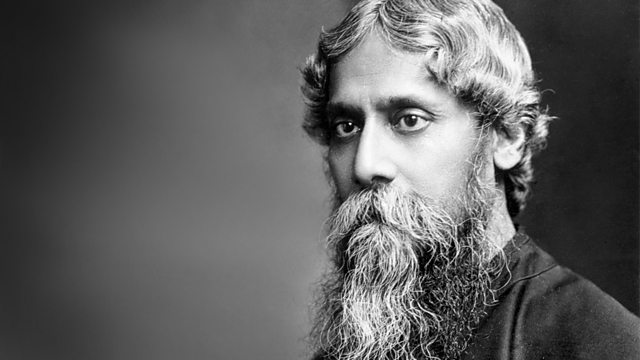 Rabindranath Tagore: Unity in Diversity
For the 150th anniversary of the birth of visionary polymath Rabindranath Tagore, Mark Tully presents a special edition of Something Understood exploring Tagore's vision of the unity of all creation.
Tagore was a Nobel prize winning poet, author, musician artist and philosopher. He argued for the essential 'oneness' of humanity and aimed to heal the divisions between East and West, science and spirituality and man and nature. Mark Tully asks what we can learn from Tagore's belief that 'truth implies unity, a unity expressed through many and varied manifestations, a unity which, when we are able to realise it, gives us freedom'.
Mark speaks to Vandana Shiva, a philosopher, physicist, and globally renowned environmental campaigner, who explains her understanding of Tagore's concept of the universal.
We hear music from around the world - from sarode player Wajahat Khan to Purcell's 'Ode to St Cecelia'. And we learn that Gustav Holst immersed himself in Hindu mysticism and spirituality. His series of choral hymns from the Rig Veda, the oldest of the Hindu scriptures, was the outcome of that experience. Readings come from William Cullen Bryant - an American romantic poet inspired by the wildness of the forest, Jean-Paul Sartre and, of course, from Tagore himself.
Producer: Jo Coombs
A Loftus Audio production for BBC Radio 4.
Last on