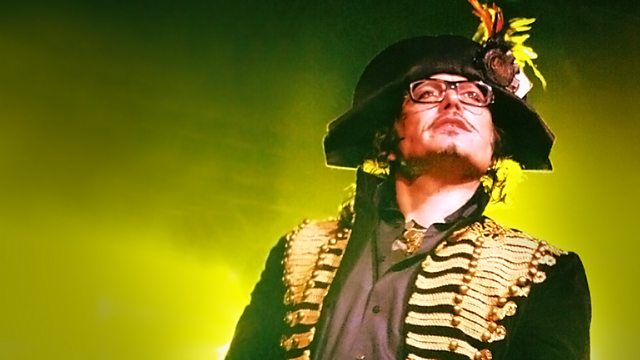 30/07/2011
Clive Anderson and guests with an eclectic mix of conversation, music and comedy.
Clive is joined by the Post-Punk, New Wave legend that is Adam Ant. Prince Charming himself will not be so much standing but sitting and delivering news on the rejuvenation of his musical career. Adam has now formed a new band The Good, The Mad and The Lovely Posse and they'll be playing two shows in London later in the week.
Olivier Award-nominated Sahr Ngaujah is bringing the success of his Broadway performance to London's Sadler's Wells returning as the lead in FELA! The all singing production explores the extravagant world of Afrobeat legend and political activist Fela Kuti.
Have you ever stopped to think about how the design of a building affects you? Well Tom Dyckhoff, architecture critic and presenter has done just that. In his new Channel 4 series 'The Secret Life of Buildings' Tom discovers that the pure economics or mere aesthetics of buildings are far less important than the ways in which they influence our behaviour, feelings and wellbeing.
Unfortunately, Michael Simkins had to retire from playing cricket for the Harry Baldwin Occasionals this year but fortunately for Loose Ends this gave him time to write his new book The Last Flannelled Fool and talk to fellow cricket fan Arthur Smith about it. This is the story of his love of cricket, it's demise and his one-man odyssey around the country to take the temperature of the game.
Music from two newcomers with debut music to perform in the Loose Ends studio: Lucy Rose plays her single 'Middle Of The Bed'. And bringing some Brazilian rhythm, jazz and silky smooth vocals is Emily Saunders with the track Wishing Well from her debut album Cotton Skies.
Producer: Cathie Mahoney.
Last on