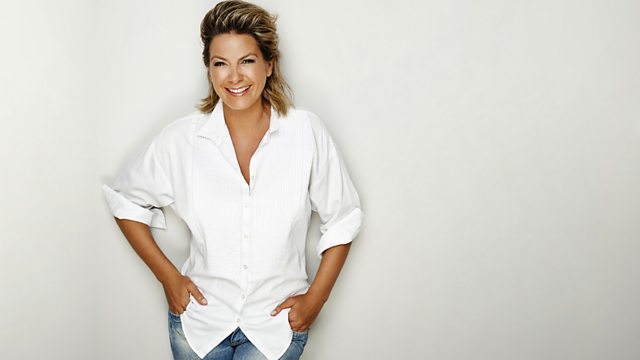 Penny Smith meets singing star Clare Teal
Penny Smith meets playwright Mark Ravenhill, who discusses his new translation of Bertolt Brecht's play The Mother.
Singing star Clare Teal talks about performing at London's Royal Albert Hall at the Hooray For Hollywood Prom - which is a celebration of the Golden Age of Hollywood film musicals, from the dawn of the talkies and the birth of the movie musical through to the 1960s.
Curator Laura Kriefman tells us about The Museum of Broken Relationships, an award-winning exhibition of keepsakes donated from all over the world - each symbolising a failed romance. Objects from The Museum, which has its permanent home in Zagreb - including a broken garden gnome, a wedding dress and a mobile phone - will be displayed in London alongside new donations from the UK.
A new photographic exhibition, Mass Photography - Blackpool Through The Camera compares and juxtaposes images of the town's summer excesses and winter downtime with scenes of the Tower and the Winter Gardens. The Grundy Gallery's Head of Exhibitions Stuart Tulloch, and German artist Nina Konnemann who has curated the show tell us about the exhibition and discuss Blackpool's iconic seaside town status.
Bobbie Pryor previews the Edinburgh Fringe Festival and Alex Heminsley previews the Edinburgh Book Festival.
Plus we feature cast and crew of the Donmar Warehouse's production of Anna Christie, Eugene O'Neill's play about a prostitute struggling to turn her life around, and find out what really happens in rehearsals as a production moves from page to stage.
Last on