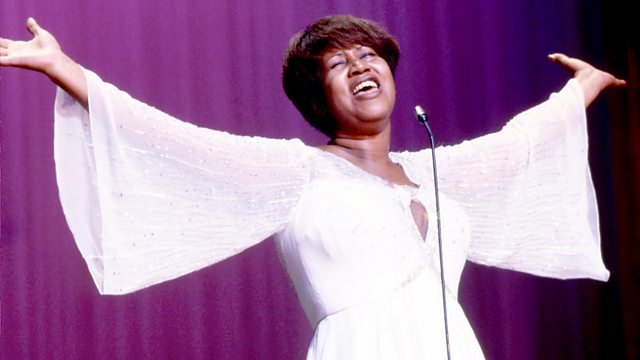 Paul Sexton continues to shine a light on the life and times of Aretha Franklin. Tonight's programme picks up where the first left off - at the turn of the 1970s - and follows Aretha's story to the present day. It features many more of the songs that have made the Queen of Soul's recording career so unforgettable, including the all-time Franklin favourites of Elton John, Jennifer Hudson and Mick Jagger.
The insights are more than just musical, as they also take us into Aretha's personal world. George Michael, for example, remembers their international chart-topping duet I Knew You Were Waiting (For Me) and how her skill in the studio extended to more than just singing. Record executive Clive Davis will explain how his Arista label revived her career and put her back in the charts, and he reveals how, in 2011, the friends still meet for dinner.
Elton describes the feeling of having one of his early songs covered by Aretha when he was just making his own way as an artist, while her record producer Narada Michael Walden (also the writer of such massive hits as Who's Zoomin' Who and Freeway of Love) explains how he worked with her and how she would rarely do more than two takes on any song.
Michael McDonald recalls his own thrill at having Franklin cover his Doobie Brothers smash What a Fool Believes and then how he got to duet and perform with her a decade later on the song Ever Changing Times. We find out how Aretha performed for presidents, sang opera at 30 minutes' notice to a multi-million audience, and has survived health scares to be active again both on stage and in the studio at the age of 69.
Featured tracks include Spanish Harlem, Rock Steady, Until You Come Back to Me and Sisters Are Doin' It for Themselves.
Last on