Add music you love and enjoy it with
Light Years - The Very Best Of ELO, Epic

(CD Single), Stoned Records, 1

Tears For Fears - Tears Roll Down, Fontana, 5

Top Gear 3 - Various Artists, Sony

Take A Break (Various Artists), Columbia

Pet Shop Boys - Discography, EMI

Grease (Original Movie Soundtrack), Polydor

Now 24 (Various Artists), Now

Keane and K'Naan

Stop For A Minute

(CD Single), Island, 1

70's Number Ones Vol 2, Old Gold

John Parr

St Elmo's Fire (Man In Motion)

Now 1985 - The Millennium Series, EMI

James Taylor - Classic Songs, CBS

INXS

Need You Tonight

The All Time Greatest Rock Songs ..., Columbia

Hits Of 1971 & 1972 (Various Artists), Polydor

Bee Gees - Their Greatest Hits, Polydor

Simple Minds

Don't You (Forget About Me)

Jim Kerr recalls his 1980s

Glittering Prize - Best Of Simple Min, Virgin

25 Years Of Rock'n'Roll Vol.2 (1974), Connoisseur Collection

The Pierces

It Will Not Be Forgotten

(CD Single), Polydor, 1
Pause For Thought

From Steve Chalke, founder of an international charity and a Baptist Minister:

"Did you see Richard Hammond's two part series on BBC 1, 'Journey To The Centre Of The Planet' and 'Journey To The Bottom Of The Ocean'? Earlier this week I watched both on iPlayer.

Our planet is unique in our solar system. It is over 4.5 billion years old, and an extraordinary piece of engineering.

In true 'Top Gear' style, the Hamster, who it happens is a science, as well as a car, enthusiast, revealed that the BBC had created 'something special'. This, it turned out, was a giant 3D virtual Earth, designed to explain how our planet's hugely complex internal machinery works and how the enormous energy source buried deep within it plays its part, alongside the sun, the moon and the other planets in our solar system in shaping life on its surface.

The principle of interdependency is built into the very fabric of the universe. For instance, the distance of the Earth from the Sun is just perfect for our survival. A little further away and we would freeze in an instant; a smidgen closer and we would fry.

This same principle is all around us:
The tree needs the soil.
The soil needs the rain.
The rain needs the cloud.
The cloud needs the air.
The air needs the tree.

But the principle of interdependency is also built into our existence as individuals.

Our very formation requires the active participation of others. No life comes into being in isolation. Our existence is inseparably bound up with others from the very beginning. Even the legacy of our genes is a demonstration of the fact that we are essentially interdependent beings.. Each one of us is the product of community.

We are designed for interdependence – for community – for relationships; with God and with other people. Jesus put it this way "Love God and love others as you love yourself." It is impossible to be fully human without being committed to others. We need both to know and to be known. The bible teaches that this is an integral part of what it means to be made in the image of God. We can only find our true selves in relationship with others. Isolation isn't liberation. We are impoverished by a lack of meaningful relationships. Loneliness is the most terrible poverty.

Or, to say all this another way, in the words of the famous writer and social thinker John Ruskin, 'A man wrapped up in himself makes a very small parcel!'"
500 WORDS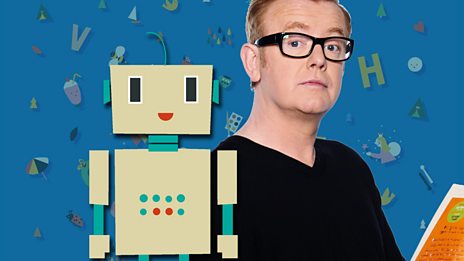 Featuring celebrity videos and top writing tips!
Free download
Catch up with the latest Breakfast fun with Chris Evans. Hear the best stories and the biggest…