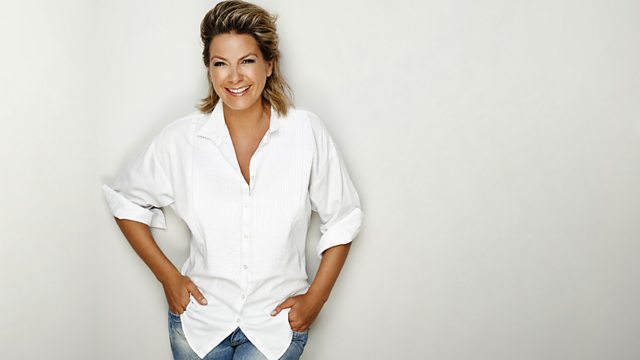 Penny Smith Meets Actor-Writer-Director Steven Berkoff
Penny Smith meets actor/writer/director Steven Berkoff who talks about his new production of
Sophocles' greatest Greek tragedy, Oedipus. He adapted and directs the piece and will play Creon for a run at the Edinburgh Fringe Festival.
Ivor Novello Award winning musician Edwyn Collins discusses his new exhibition in Harrogate of paintings and drawings called "The Possibilities Are Endless." Edwyn and his band Orange Juice had a number 8 hit single with "Rip It Up" and he enjoyed solo success in 1994 with "A Girl Like You."
Storyteller Benet Brandreth tells us about being Rhetoric Coach to the Royal Shakespeare Company, giving actors and directors the tools to unpick and understand the text. He's also taking his debut show to the Edinburgh Fringe Festival. Benet Brandreth: The Brandreth Papers is his autobiographical tale of his shooting star Hollywood film career, and his experiences as the darling of the Conceptual Art scene.
Curator at the BFI National Archive Simon McCallum talks us through mounting the BFI's "Elizabeth Taylor: Screen Goddess" season of films, and journalist, broadcaster and Elizabeth Taylor aficianado Geoffrey Wansell gives us an insight into her movie career and legacy.
James Kleinmann reviews this week's film releases, and our theatre critic Michael Billington reviews the latest plays.
And we take a look at the new production of Michael Frayn's Alarms and Excursions, soon to open at the Theatre Royal in Brighton.
Last on