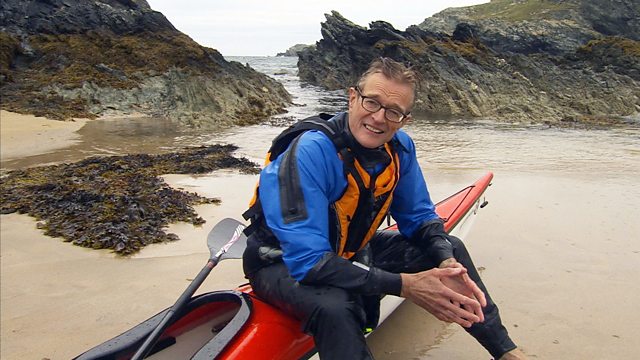 For centuries Britons have charted a course to the glorious coast of Sweden for its treasure trove of riches, now for the first time Coast explores the British connections to this stunning shore on the edge of the Baltic Sea.
Nick Crane's journey starts in one of the most picturesque parts of Sweden, the dramatic peaks of the High Coast are a wonder of the world and, remarkably, the mountains are still growing at the rate of one centimetre every year.
Plus, Nick finds out why Britain's early engineers had to come to Sweden for iron to help forge our Industrial Revolution, and he learns the secrets of throwing a successful crayfish party.
Alice Roberts explores the extraordinary story of how, during the Second World War, Britain's military effort almost ground to a halt. Swedish ball bearings were desperately needed to keep tank and plane parts moving, but the Nazis had Sweden in an air and sea stranglehold. Alice reveals how brave British servicemen beat the German blockade.
Mark Horton visits the world's most remarkable shipwreck, The Vasa, which has been called the Tutankhamun of maritime archaeology. The Swedish king commissioned the grand man-o-war to spearhead his navy but she sank some 400 years ago on her maiden voyage.
Dick Strawbridge climbs the rigging of one of the last great commercial sailing ships, known as the Windjammers. As recently as the 1940s these tall ships managed to give steamships a run for their money. Dick discovers how in the days of Empire, the Windjammers connected Britain to Australia with their legendary 'grain races'.
The team also explore 'Abba Island' and search out moose in Sweden's frozen North.
Last on
Credits
| Role | Contributor |
| --- | --- |
| Presenter | Nicholas Crane |
| Presenter | Alice Roberts |
| Presenter | Mark Horton |
| Presenter | Dick Strawbridge |
| Series Editor | Steve Evanson |
| Executive Producer | William Lyons |