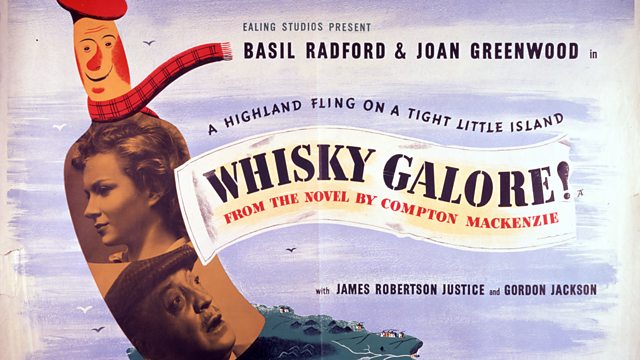 Pasquale Iannone sits in
Whisky Galore: Film writers, Jane Graham, and Eddie Harrison discuss a 100% proof comedy classic: digitally restored and re-mastered to all its former glory, the unforgettable Whisky Galore! It's set to be showcased with a special week long run at the Edinburgh Film House this week, before a brand new DVD and blu-ray release (the first ever) on August 8th.
A Better Life - Director Chris Weitz tells us all about his new film, A Better Life: a poignant, story about a father's love and everything a parent will sacrifice to build a better life for his child.
The Eagle - is our DVD Pick Of The Week. Producer Duncan Kenworthy discusses this Roman epic adventure, which is set in the dangerous world of second-century Britain and based on the classic novel by Rosemary Sutcliff.
Glasgow as Film Location - With the recent news that Tom Hanks may be coming to Scotland for his new movie, Cloud Atlas, and great excitement over the Dark Knight Rises and World War Z, we discuss what makes Glasgow such an appealing film location!
Last on