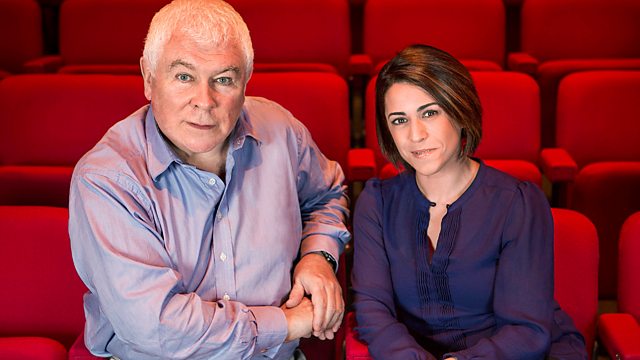 26/07/2001 New London Chamber Ensemble, Leslie Howard
Presented by Sean Rafferty.
Sean is joined in the studio by the New London Chamber Ensemble: Robert Manasse (flute), Melanie Ragge (oboe), Neyire Ashworth (clarinet), Stephen Stirling (horn) and Adam Mackenzie (bassoon). Over the past ten years the New London Chamber Ensemble has challenged traditional ideas of concert presentation by combining standard 'classics' alongside works incorporating drama, speech and action. The New London Chamber Ensemble is passionately dedicated to new music, and regularly commissions new work, including recently Edward Longstaff, John Woolrich, Philip Cashian, Julian Philips, Martin Butler and Alison Beckett.
Leslie Howard is established worldwide as a concert pianist, composer, conductor, chamber musician and scholar. He is best known for being the only pianist to have recorded the complete works for piano solo of Franz Liszt, a project which included more than 300 premiere recordings. Leslie performs live (this time, Rachmaninov) ahead of concerts in Pentworth and Oxford.
Main news headlines are at 5.00 and 6.00
E-mail: in.tune@bbc.co.uk.
Last on