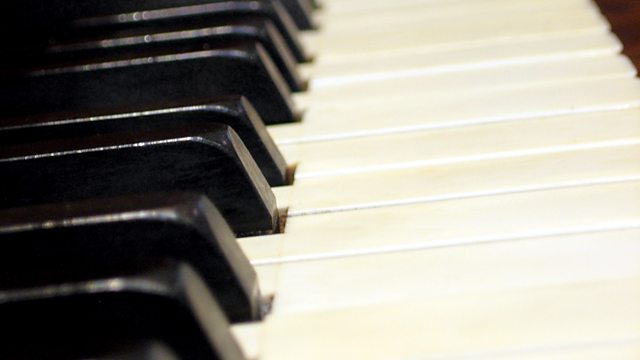 Veronika Eberle and Francesco Piemontesi, Malin Christensson, Ben Johnson, Benjamin Grosvenor
This year New Generation Artist Benjamin Grosvenor becomes the youngest artist to appear as a soloist at the First Night of the Proms - he opens tonight's programme with two Nocturnes by Chopin. Swedish soprano Malin Christensson and British tenor Ben Johnson follow with songs by Wolf and Mahler. The New Generation Artists scheme provides young talent with opportunities to collaborate in the studio and in concert, and in a special studio recording German violinist Veronika Eberle and Swiss pianist Francesco Piemontesi join forces to complete the programme with Brahms's Violin Sonata No. 1 in G major, Op. 78.
Chopin: Nocturne in D flat, Op. 27 No. 2
Chopin: Nocturne in E flat, Op. 55 No. 2
Benjamin Grosvenor (piano)
Wolf: Auch kleine Dinge; Wer rief dich denn?; Wir haben beide lange Zeit geschwiegen;
Mein Liebster ist so klein; Mein Liebster singt am Haus; Du denkst mit einem Fädchen mich zu fangen
Malin Christensson (soprano)
Simon Lepper (piano)
Mahler: 3 Ruckertlieder
Ben Johnson (tenor)
James Baillieu (piano)
Brahms: Violin Sonata No. 1 in G major, Op. 78
Veronika Eberle (violin)
Francesco Piemontesi (piano)
(presented from continuity by Jill Anderson).
Last on