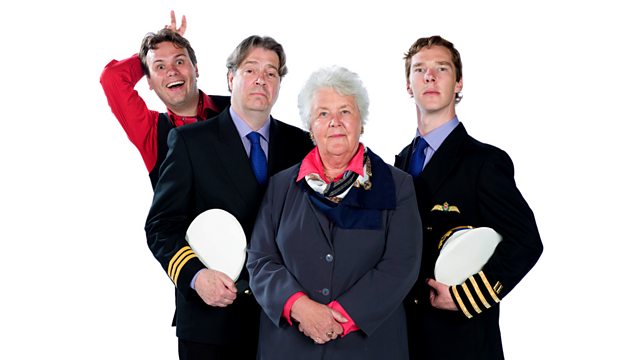 Written by John Finnemore.
It's Lifejacket, Camera, Action as stardom beckons for one of the crew of MJN Air. But who will get to blow the final whistle? And will they look good in a vest?
Cast:
Carolyn Knapp-Shappey ..... Stephanie Cole
1st Officer Douglas Richardson ..... Roger Allam
Capt. Martin Crieff ..... Benedict Cumberbatch
Arthur Shappey ..... John Finnemore
Capt. Herc Shipwright ..... Anthony Head
Martin Davenport ..... Gus Brown
Produced and directed by David Tyler
A Pozzitive production for BBC Radio 4.
Last on