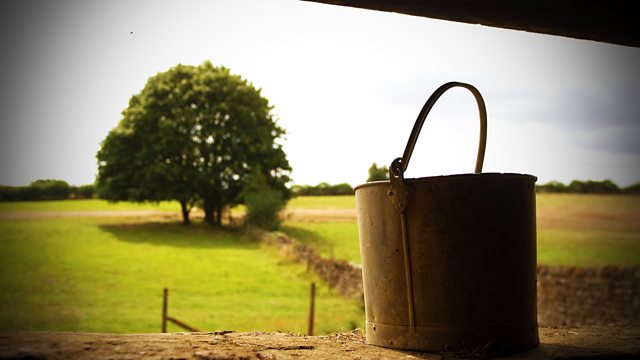 25/07/2011
Susan's off to Ambridge Organics. With Clarrie not working, she knows it's only a matter of time before everyone realises Clarrie's the cause of the E coli outbreak. Neil's sympathetic and although Susan intends to ring Clarrie again later, she points out that Clarrie's only got herself to blame.
Clarrie's off to give another sample to Environmental Health, and will need to continue until she's cleared. Clarrie can't imagine where she picked up E coli. Eddie insists Pat's still obliged to pay Clarrie's wages but, knowing how angry she is, Clarrie worries that Pat will sack her.
Pat and Tony hope the unaffected yoghurt and ice cream will sell at Ambridge Organics but they're not confident. Pat's desperate to get the dairy steam-cleaned so they can get things running again as soon as possible.
Eddie, Susan and Neil admire the group photo Vicky took at the fete. Eddie can't remember the last time Ed and Will were in the same photograph.
Pat calls into Underwoods and finds they're stocking from a different dairy. At least Tony's managed to bring forward the steam-cleaning to Friday. It's going to cost but Pat doesn't care. It will just be a relief to get it done.
Last on
Countryside Insights from The Archers