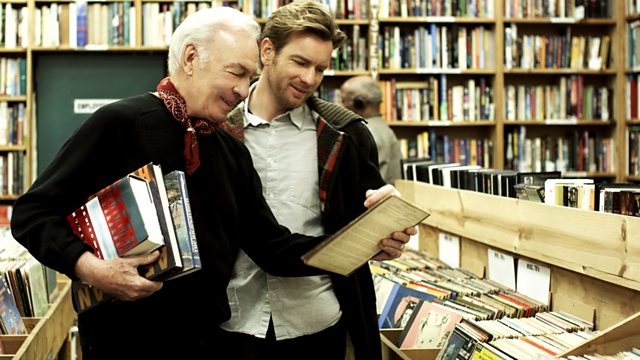 23/07/2011
Listen in pop-out player
Tom Sutcliffe and his guests the writers Malorie Blackman, David Aaronovitch and Lindsay Johns review the week's cultural highlights including the film Beginners.
Mike Mills' film Beginners stars Ewan McGregor as Oliver, a lonely graphic designer mourning his father Hal (Christopher Plummer) who came out when he was widowed at the age of 75. Oliver's only companion is the dog he's inherited from his father until he meets a beautiful French actress.
Hari Kunzru's novel Gods Without Men features a set of interlocking narratives stretching from the 18th century to the present day, all located around a mysterious rock formation in the California desert. Echoing through them all are child disappearances, mysterious arrivals and the possibility of contact with extraterrestrial beings.
Loyalty at the Hampstead Theatre in London is writer Sarah Helms' first play. Described as a fictionalised memoir, it is based on Helms' experience as the partner of Jonathan Powell - Tony Blair's former Chief of Staff - before and during the invasion of Iraq in 2003. Laura (played by Maxine Peake) is opposed to the war, while her partner Nick (Lloyd Owen) is busy planning it with Tony Blair (Patrick Baladi) leading to inevitable conflict on the home front.
Kenneth Grange: Making Britain Modern at the Design Museum in London is a celebration of the designer behind a host of hugely familiar objects including the parking meter, the Kodak Instamatic camera, the Kenwood Chef, the Wilkinson Sword razor and the Intercity 125 high speed train.
Marcus du Sautoy is the current Charles Simonyi Professor for the Public Understanding of Science and the presenter of the BBC2 series The Code. Over three programmes he aims to show how profound mathematical principles underlie everything we perceive in the natural and manmade world.
Producer: Torquil MacLeod.
Last on