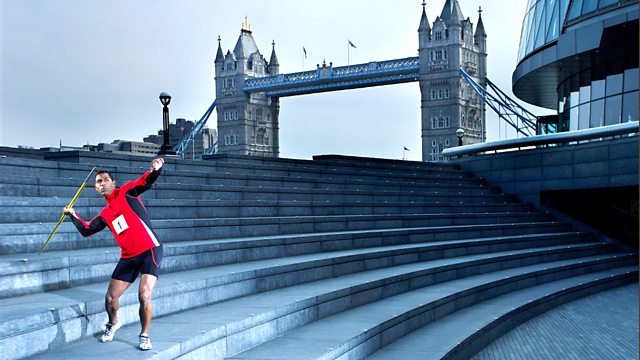 1 year to go
A special edition of London Calling to mark one year until the start of the London 2012 Olympic Games.
Eleanor Oldroyd is live at the University of Bath's Sports Training Village, with guests including Llanelli's Dai Greene, winner of gold medals in the 400m hurdles at both the European Championships and Commonwealth Games last year.
Natasha Danvers, bronze medallist in the 400m hurdles at the Beijing 2008 Olympic Games also features, alongside Heather Fell, a silver medallist in Beijing in the modern pentathalon.
Rob Walker is with Great Britain's amateur boxers in Sheffield as well as their head coach, former middleweight boxer Rob McCracken.
World champion heptathlete Jessica Ennis's coach Toni Minichiello also joins in the discussion in Sheffield.
And Juliette Ferrington visits Great Britain's sailors, including double Olympic gold medallist Iain Percy. And former sprinter Katherine Merry is with our canoeists.
Last on