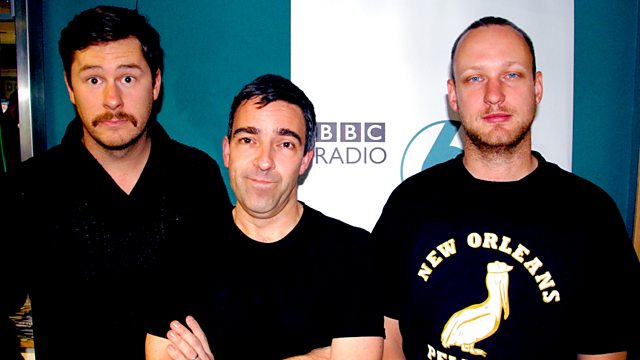 Andrew Collins sits in
Andrew Collins sits in for Shaun and takes a rib-tickling satirical romp through the day's news and events, to the perfect morning soundtrack for any music-lover; from northern soul to new folk; rock 'n' roll to indie disco. New tracks from the likes of Sufjan Stevens, Anna Calvi, My Morning Jacket and Michael Kiwanuka delightfully massage your semi-conscious ears, along with the best of the greatest back-catalogues on the planet; be they David Bowie, Aretha Franklin, Les Paul & Mary Ford and Sex Pistols....need we go on?
All this plus comedians Dave Gibson & Charlie Talbot are in after 9am to chat about their new Edinburgh show 'The Battle Of Britain'.
'The Battle of Britain: North Vs South' is set for the ultimate festival showdown as Hackney Empire New Act of the Year finalist Dave Gibson and star of 'Blow Up: The Musical' Charlie Talbot battle it out in the most hilarious ways to decide, once and for all, which is better - The North or The South.
With games and quizzes galore, you can vote for yourself as Eastenders battles Corrie, pork pies clash with foccacia and Dave spars with Charlie for glory and the crown, all for your amusement.
Last on