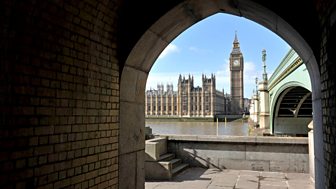 Yesterday in Parliament
News, views and features on yesterday's stories in Parliament
Listen Live on DAB
Yesterday in Parliament is available on the Radio 4 DAB side channel which is automatically made available about a minute before the programme begins.
After tuning to Radio 4 DAB, select "Yesterday in Parliament" (from your display) with the tuning wheel and press the selector button.
On some radios the side channel can be stored on a preset button and once it is stored there you simply need to press the preset. We recommend choosing a well established brand of DAB receiver.
Help Receiving Radio - DAB