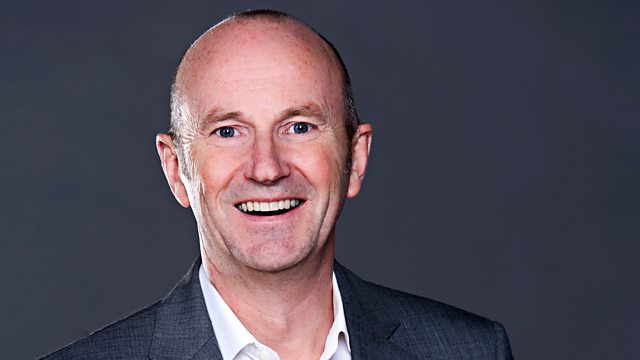 19/07/2011
Is it possible to produce your own wine from vines in your garden? Fred speaks to Christopher Trotter who has planted 100 vines in the garden of his home in Fife with the hope of producing over 1000 bottles of wine!
A local council has banned fellow councillors from spending a penny during meetings - surely this can't be good for your bladder? We'll find out with the help of Dr Tom Smith
We chat to Mark Mason to find out the tales of what happened when he walked the London Underground - Overground.
It's foodie Tuesday and Chef, Craig Grozier will be cooking up some tasty treats with purple sprouting broccoli.
We'll be speaking to Katie Deeming - the Glasgow Morning Dancer who puts a smile on many a commuters face every morning and with the help of Dr Lovett from The Dance Psychology Lab we'll find out why the art of dance can make us happy.
Plus we chat to BBC Technology Correspondent, Rory Cellan-Jones about the BBC project to produce a crowd sourced mobile coverage map.
Last on