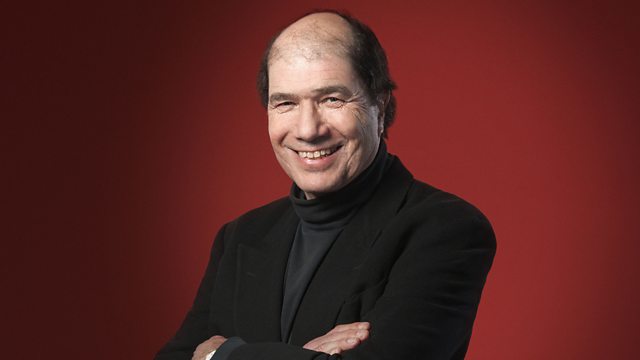 Helen Dunmore
Michael Berkeley's guest this week is novelist and poet Helen Dunmore, who won the first Orange Prize for Fiction in 1996 with 'A Spell of Winter'. Her seventh novel, 'The Siege' (2001) was shortlisted for the Whitbread and Orange Prizes, and deals with the 880-day siege of Leningrad by German forces during World War II. She returned to Leningrad in the final year of Stalin's tyrannical reign for the setting of her tenth novel, 'The Betrayal', longlisted for the 2010 Man Booker Prize.
Helen Dunmore also writes poetry, short stories, and childrens' books. Her poem 'The Malarkey' won the National Poetry Competition in March 2010, and a month later she published her first picture book for children, 'The Ferry Birds', illustrated by Rebecca Cobb.
Singing is particularly important to Helen. Her musical choices begin with a song by Stephen Foster, which reminds her of her father, who loved music-hall songs. She first heard Kathleen Ferrier as a young child, and has chosen Ferrier's classic recording of 'What is Life' from Gluck's 'Orfeo ed Euridice'. She herself sang at school, and particularly loved the traditional songs she heard on BBC Singing Together programmes, especially sea shanties such as 'Bound for Australia'. Her husband loves Gregorian chant, and the Salve Regina from the Feast of the Blessed VIrgin holds a particular personal significance for her.
She also finds Mozart's Requiem intensely moving for its mysterious darkness Her other vocal choices include Country Joe and the Fish, which reminds her of the first rock festival she attended.
Her instrumental favourites are the glorious second movement of Schubert's String Quintet, and the Intermezzo from Sibelius's Karelia Suite, which conveys an amazing sense of landscape.
Last on
Archive Unlocked: Two Decades of Private Passions