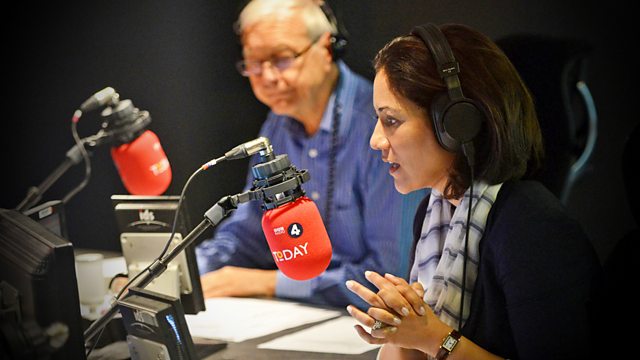 19/07/2011
Morning news and current affairs with John Humphrys and Sarah Montague, including:
07:30 Acpo president Sir Hugh Orde, a candidate for the head of the Met, on repairing the reputation of the police.
08:10 Lord Kinnock on rebalancing the relationship between press and politicians.
08:45 Billionaire financier George Soros on the future of the Eurozone.
Last on
So you think you know the Today programme?