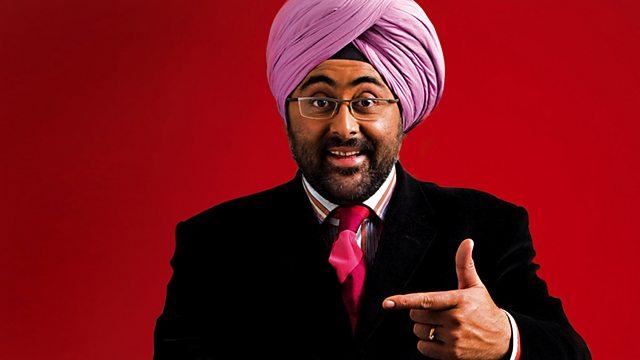 17/07/2011
Hardeep Singh Kohli makes his selection from the past seven days of BBC Radio
This week on Pick of the Week : We hear about the table manners of the Rolling Stones , and other rock and roll stories from a motorway café.Comedian Paul Sinha toys with cricket and national identity. Joanna Lumley takes a walk down the Street of Dreams and discovers how Broadway helped shape American culture.
Why a rummage in the freezer evokes memories of a win on the bingo. There's the startling arrival of Titus Groan at Gormenghast. And we meet the woman behind the perfectly modulated voice on the London Underground.
Late Nights at the Blue Boar - Radio 4
The History of Titus Groan - Radio 4
Beyond Belief - Radio 4
Ghosts by Daylight - Radio 4
Witness - World Service
The Disappeared - Radio 4
Happy Birthday Neptune - Radio 4
The Hunt for Bin Laden - Radio 4
Waterline - Radio 4
Fry's English Delight - Radio 4
Bigipedia - Radio 4
The Sinha Test - Radio 4
Joanna Lumley on Broadway - Radio 3
Email: potw@bbc.co.uk or www.bbc.co.uk/radio4/potw
Producer: Cecile Wright.
Last on