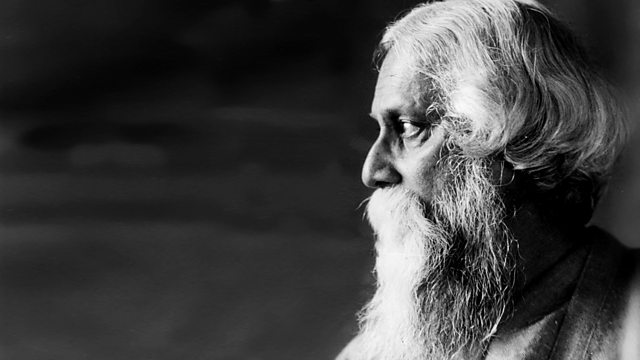 Tagore at 150
Poets, singers and ecological activists share their favourite Tagore verse at a festival at Dartington Hall in Devon to mark the 150th anniversary of the poet's birth.
Rabindranath Tagore won the Nobel prize for literature in 1913 for his collection Geetanjali ("The Song Offerings"). He wrote more than 1,000 poems and 2000 songs and his work has been translated into all the major languages of the world.
UNESCO has declared 2011 as the Year of Tagore and his life and work are being celebrated at events throughout the world.
This programme comes from the recent Tagore Festival in Dartington Hall, the centre for poetry, music, arts and crafts in Devon that was founded at the suggestion of Tagore himself.
We hear from poets such as William Radice (whose new translation of Geetanjali has just been published), Ketaki Kushari Dyson and former Poet Laureate Andrew Motion, singers Debashish and Rohini Raychaudhuri, environmentalist Jonathon Porritt and internationalists such as Clare Short and Satish Kumar, Artistic Director of the Festival who is a devotee of Tagore's ecological teachings as well as his poetry.
Producer: Mukti Jain Campion
A Culture Wise production for BBC Radio 4.