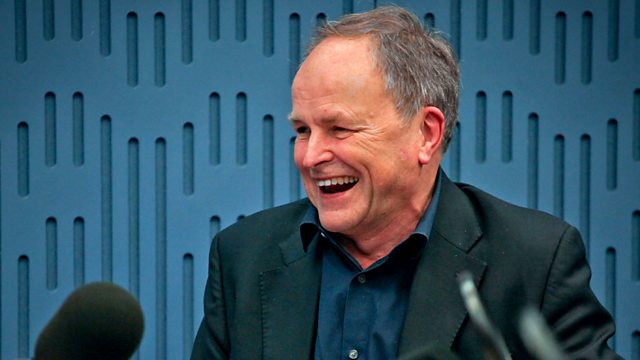 16/07/2011
Clive Anderson and guests with an eclectic mix of conversation, music and comedy.
Marcus du Sautoy takes joy from explaining numbers and maths - as he should as Oxford Professor of Mathematics and the Simonyi Professor for the Public Understanding of Science. In his latest BBC TV series 'The Code' he searches for the mysterious code - the numbers, shapes and patterns that govern our world.
The Bandidos are one of the world's most feared outlaw motorcycle gangs. Writer and former policeman Duncan McNab talked to a member of the Australian Chapter who did the unthinkable - became a police informant and is on the run from the gang, he's a 'Dead Man Running'.
Unofficial Mayor of Balham, Arthur Smith celebrates the sights, sounds and soul of one of the world's greatest cities as he talks to Mark Mason about his book 'Walk the Lines: The London Underground, Overground.
Swing, blues and rock 'n' roll siblings Kitty, Daisy and Lewis are joined by their mum and dad for their Loose Ends Session and play 'I'm Coming Home' from their album, Smoking in Heaven.
And the 7 piece goodtime party outfit Soul Rebels Brass Band give us a taste of Mardi Gras and their home town of New Orleans as they perform a track from their forthcoming album 'Unlock Your Mind'
Producer: Cathie Mahoney.
Last on
Listen to Loose Ends anytime, anywhere.