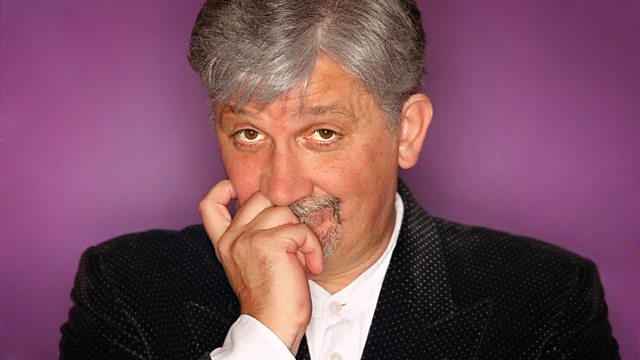 17/07/2011
Our little chain of connections and co-incidences this week starts with a request, by Russell's children, to hear a song they were introduced to at school - Jobim's One Note Samba no less. The attractive counterpoint in this performance reminds him of a similar device on an 80-year-old track by Coon-Sanders, Nighthawks, which was written not by Mort Dixon, as usually claimed, but by Harold Dixon.
Another of his compositions (There'll Be a Hot Time When the Boys Are Mustered Out) leads to a performance by Chris Barber and the recently deceased Ottilie Paterson of There'll Be a Hot Time in Old Town Tonight, followed by Bing and The Andrews Sisters' There'll Be a Hot Time in the Town of Berlin. A remark in a recent book to the effect that Crosby's mood could be discerned by the angle of his hat leads to My Hat's on the Side of My Head (Al Bowlly) and A Sunbonnet Blue and a Yellow Straw Hat (Billie Holiday).
Russell then sends 80th birthday greetings to tenor saxist Plas Johnson and we hear him on four recordings. The birth on this day 90 years ago of two notable guitarists is marked with recordings by George Barnes (with Tony Bennett) and Mary Osborne. Ketty Lester's Love Letters was cut 50 years ago to the day; we hear that and another side, by The Four Preps, that uses the same pianist - Lincoln Mayorga - before Marion Montgomery takes us out with a frantic Changes Made and a final glimpse of Plas Johnson.
Last on