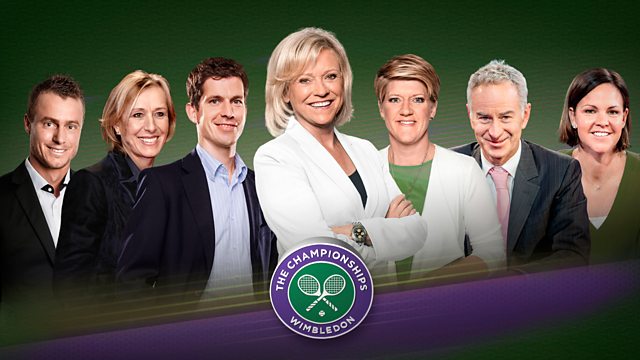 A re-run of coverage from the men's semi-final between Rafael Nadal and Andy Murray. To watch in 3D set your 3D TV to 'side-by-side' mode.
Ten years ago, an inspired Goran Ivanisevic and the British weather combined to deny Tim Henman in a semi-final that stretched over three days. Home fans can take comfort from the fact that the Centre Court roof means that the rain won't cause Andy Murray any delays.
There was heartache for British fans at this stage in 2010 when Andy Murray fell in the semi-finals for the second year in a row.
Last on