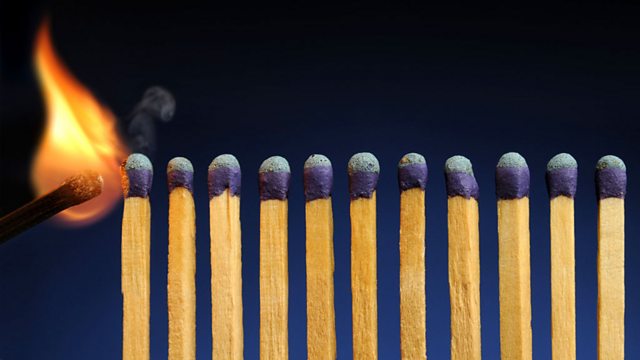 Arson - Parenting Courses - Autism
Listen in pop-out player
What makes somebody become an arsonist ? Every week in England and Wales sixty five people are either killed or injured by somebody who has deliberately started a fire. But surprisingly little is known about the different kinds of arsonists, apart from the worrying fact that once they've shown an interest in fire, they then tend to carry on risking life and property by starting more. Claudia Hammond talks to one of the leading experts in the field, Dr Theresa Gannon from the University of Kent. Dr Gannon's research is aiming to fill the gaps in our knowledge about arsonists - mostly men - and from this develop the country's first treatment programme.
All In The Mind is given unique access to the country's first peer to peer parenting group, designed to reduce long term mental health problems of children. Piloted in South London, 400 parents have already completed the course, and Dr Crispin Day from the Institute of Psychiatry, tells Claudia Hammond about the results of this unique new approach to early intervention and talks about the possibility of a national roll out.
The brothers and sisters of people with autism show a similar pattern of brain activity to their siblings when they're looking at emotional facial expressions. Dr Michael Spencer from the University of Cambridge's Autism Research Centre, led the study, published today. He tells Claudia Hammond that his team have identified reduced activity in a part of the brain associated with empathy and argue it may be a 'biomarker' for a familial risk of autism.
Last on