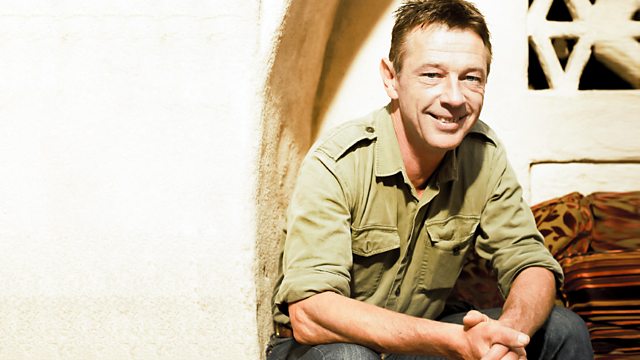 Sayan Ring Festival
Listen in pop-out player
Andy Kershaw visits the Sayan Ring Festival in Shushenskoe in deepest Siberia. Modelled on the UK's WOMAD Festival, it draws artists and audiences from across the Russian Federation and beyond. Andy meets some of the headline acts, including local boys Huun Huur Tu from nearby Tuva, Daler Nazarov from Tajikistan, and veteran German world music band Dissidenten, and he gets a masterclass in throat singing.
The Sayan Ring Festival is located in Siberia's Sayan Ring mountains. Shushenskoe was a major tourist town during the Soviet era, as one of Lenin's places of exile - and as interest in Lenin declined in the post-Soviet years, the town turned to music and culture to fill its monolithic hotel. Huun Huur Tu is the area's best-known band, having taken their Tuvan throat-singing style all over the world. Daler Nazarov started out as a rock musician, spent years as a successul film music composer, and has now returned to touring with a band, this time with music strongly based on Tajik traditions. Berlin-based band Dissidenten have been called the 'grandfathers of world beat', and had great success in the 1990s with songs such as 'Fata Morgana'. Andy's throat-singing lesson comes from Albert Kuvezin, one of the pioneers of the popularisation of Tuvan music through his work with Huun Huur Tu and Yat Kha. The programme was recorded at the 2010 Sayan Ring Festival.
Last on
Featured in...
This collection features our choice of musical highlights from across the globe.