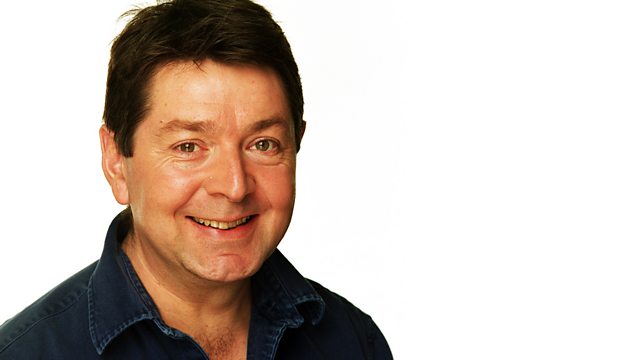 10/07/2011
Graham Seed makes his selection from the past seven days of BBC Radio.
On Pick of the Week this week Graham Seed takes you from the slums of Los Angeles, to the Island of Sark, you'll learn how to make your bullfinch sing like a German forrester, you can get cheese and the milk of human kindness at the supermarket, there's compelling drama, biting satire, and, a few laughs as well.
Supermarket Symphony - Radio 4
Composer of the Week: Gian Carlo Menotti - Radio 3
Barbara Windsor's Funny Girls - Radio 2
Drama on 3: Windower's Houses - Radio 3
The Bird Fancyer's Delight - Radio 4
Afternoon Play: Glida and her Daughters in Looking for Goldie - Radio 4
Twenty Minutes: Emotional Breakdown - Romance - Radio 3
Down and Out in the City of Angels - Radio 4
The Robeson Files - Radio 4
Johnnie Walker Meets Neil Diamon - Radio 2
Tim Key's Suspended Sentence - Radio 4
A Hundred Years of Mervin Peake - Radio 4
Afternoon Play: Whenever I get Blown Up I Think of You - Radio 4
Desert Island Discs - Radio 4
I'm Sorry I Haven't A Clue - Radio 4
Email: potw@bbc.co.uk or www.bbc.co.uk/radio4/potw
Producer: Cecile Wright.
Last on