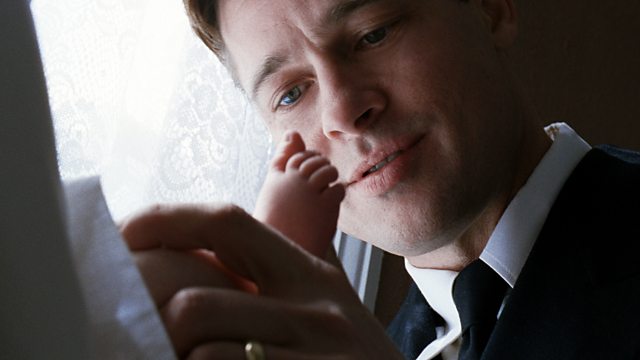 09/07/2011
Listen in pop-out player
Tom Sutcliffe and his guests the historian Kathryn Hughes and the writers Kevin Jackson and Adam Mars Jones review the cultural highlights of the week including The Tree of Life.
The Tree of Life is Terrence Malick's allusive and fragmented film based notionally around a 1950s Texan family - Mr and Mrs O'Brien (Brad Pitt and Jessica Chastain) and their three sons - but which also swoops giddily around a time-frame that stretches from the birth of the universe and the evolution of life on Earth to the present day and then on to some kind of afterlife.
That Day We Sang is a play with songs by Victoria Wood which was commissioned by the Manchester International Festival and is playing at the Manchester Opera House. It takes for its inspiration a famous recording of Purcell's Nymphs and Shepherds performed by a choir of Manchester schoolchildren in 1929. The play cuts between 1929 and 1970 when some of the former choir members have their memories of that day triggered by a TV documentary.
Scenes from Village Life by Amos Oz is a collection of linked short stories which describe a small settlement in Israel - each story concentrating on a different inhabitant of the village. Most of the characters seem to be looking for someone or something or are unsettled by a presence at the edge of their perception. The village seems to be pervaded by a sense of loneliness and irrationality.
To mark the centenary of Mervyn Peake's birth, Brian Sibley has adapted the writer's Gormenghast novels for the Classic Serial on Radio 4. The History of Titus Groan has a cast which includes David Warner, Miranda Richardson, James Fleet and Tamsin Grieg and brings alive the grotesque and gothic world of Gormenghast over the course of six episodes.
Sarah Waters' best-selling novel The Night Watch has been adapted for BBC2 by Paula Milne. Set during the Second World War and its aftermath it features Anna Maxwell Martin as Kay - a gay ambulance-woman - and makes great use of flashbacks to explain the complicated tensions that exist between her friends and former lovers.
Producer: Torquil MacLeod.
Last on