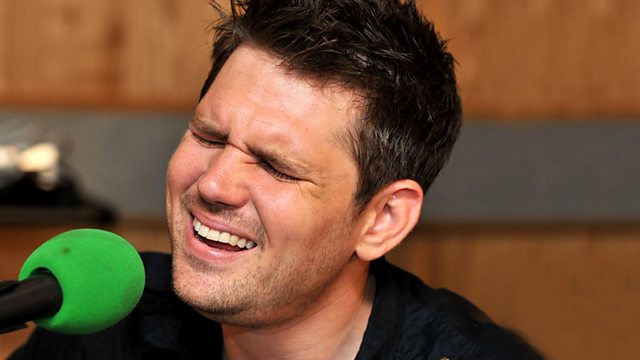 Wednesday: Scouting For Girls Live Lounge
Scouting for Girls perform their single Love How It Hurts and a cover of Skinny Love by Birdy.
Fearne found one of the band's old demo CDs before they were signed to a record label. It was recorded in their bedroom using a drum machine. Naturally she played it out on air to see what it sounded like.
As the lads are from Fearne's hometown Pinner, they help write her 'Pinner Is...' song in reply to BBC Radio 1's 'Scottish Is...' video.
So far the lyrics are:
Pinner is Bob Holness turning on the Christmas Lights
Pinner is being pushed down the street in a shopping trolley at 11 o'clock at night
Pinner is a knife and fork at the Wimpey
Pinner is the duck pond
Pinner is dogs swimming in the public Lido