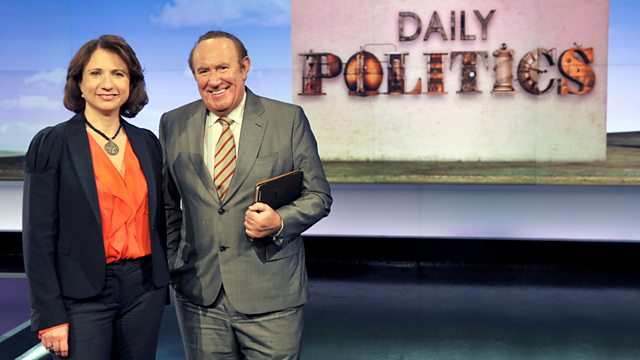 01/07/2011
What should we make of last night's by-election? Labour held on in Inverclyde, but the SNP surged and helped themselves to virtually the entire Liberal Democrat vote in the process.
Half the new jobs we create go to foreigners coming from outside the EU, says Iain Duncan Smith. So is it time to get a grip on immigration?
We'll talk to Mark Serwotka, PCS general secretary, and Justine Greening, Economic Secretary to the Treasury.
And we have the most dangerous man in Britain - turned national treasure - Tony Benn with a film and in the studio to tell us how he changed the law 50 years ago.
With Jo Coburn are Andrew Pierce from the Mail and the Mirror's Kevin Maguire.
Last on