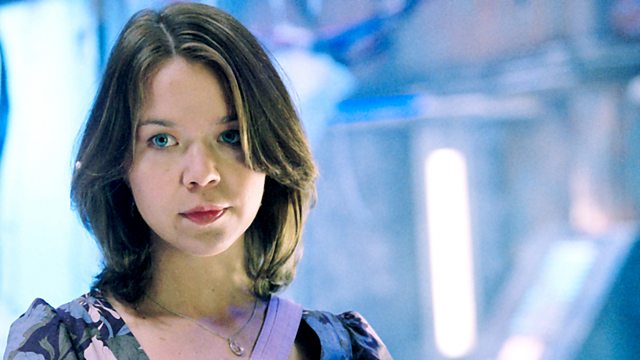 Anna Maxwell Martin; Sondheim's Road Show
Listen in pop-out player
With Mark Lawson.
Stephen Sondheim's musical Road Show received its European premiere last night. Sarah Crompton reviews the the production, a tale of two early 20th century fortune seekers, and their schemes to get rich.
Actress Anna Maxwell Martin has been in several dramatisations of novels - from the stage adaptation of Philip Pullman's His Dark Materials, to the BBC's Bleak House, South Riding and Channel 4's Poppy Shakespeare. She's now starring in a TV version of Sarah Waters' tale of gay love in wartime London, The Night Watch. She explains why she generally prefers to ignore the original book when preparing for a role, and why nude scenes don't bother her.
Robert Hughes made his name with a polemic about modern art in the 1980 TV series and book The Shock of the New. Since then he has written about Barcelona, the transport of convicts to Australia and now, in his 70s, he's published a history of the city of Rome and its cultural life going back to its foundation. Mark interviews him in his home in New York.
Beached, a new community opera created by Lee Hall and Harvey Brough, will go ahead next week, after changes to its libretto. Earlier this week, as reported on Front Row, the show was cancelled, after a primary school pulled out of the project. Harvey Brough tells Mark how the creative team and the community achieved a resolution.
Producer Jack Soper.
Last on