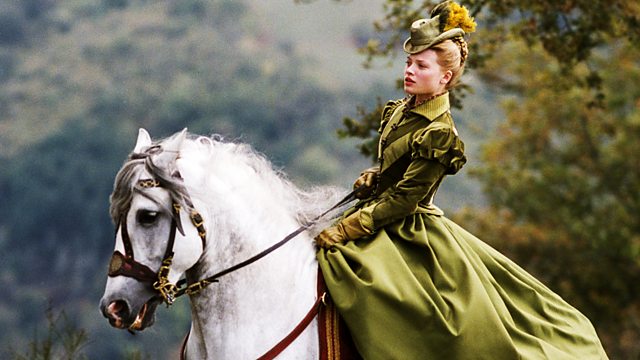 Bertrand Tavernier and Jean-Luc Godard's new films; Cy Twombly, Tom Rob Smith
Listen in pop-out player
The Princess Of Montpensier and Filme Socialisme: Films from two French cinematic legends are released this week. Bertrand Tavernier's new film, The Princess Of Montpensier, is a sumptuous tale of thwarted love and ambition in 16th Century France - a time of fierce fighting between Huguenots and Catholics - which alternates between domestic strife and battlefield bloodshed. Celebrated director Jean-Luc Godard returns to the screen with Filme Socialisme: a filmic essay on the decline of European Civilisation, set on a Mediterranean cruise ship. Author Jonathan Fenby reviews both films.
Tom Rob Smith was long listed for the Man Booker prize for his first novel Child 44. He talks to Mark Lawson about ending the trilogy featuring the former secret service agent Leo Demidov in his new novel Agent 6 - a story which moves from 60s New York to Afghanistan in the 80s.
Painter Maggi Hambling discusses the career of the American artist Cy Twombly who died yesterday in Rome aged 83.
As the eighth and final instalment of the Harry Potter films - Harry Potter and the Deathly Hallows: Part 2 - arrives in our cinemas, actors Michael Gambon, Helena Bonham Carter, Timothy Spall, Miriam Margolyes and David Thewlis talk about their experiences of working on this epic franchise.
Rachel Cooke considers transatlantic TV transfers, as she views new American versions of two European successes, The Killing and Shameless.
Producer Andrea Kidd.
Last on