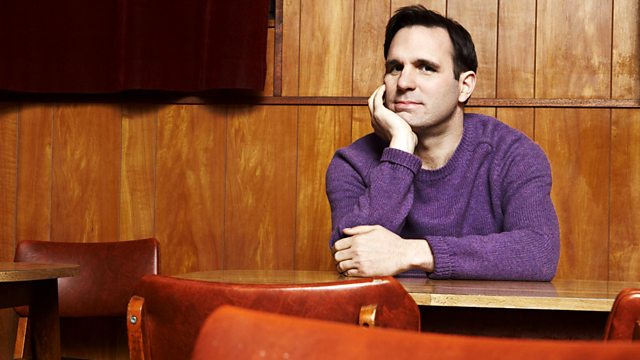 The Keaveny Setting
Shaun Keaveny takes a rib-tickling satirical romp through the day's news and events, to the perfect morning soundtrack for any music-lover; from northern soul to new folk; rock 'n' roll to indie disco. Shaun unveils his brand new sexy voice setting and asks for your conception songs. All this plus was that really Shaun in the bear suit at the weekend's Flaming Lips / British Sea Power gig?
In the last hour Shaun chats with award winning comedian Nick Helm who mixes unique, powerful and hilarious one-liners with stories, poems and songs.
In 2010, Nick headed up to Edinburgh in two shows. He was seen at the Big Value Early Show at Just the Tonic @ the Caves. He was also doing his second solo show 'KEEP HOLD OF THE GOLD' Downstairs at the Tron, which became one of the must-see shows of the festival, garnering huge attention from across the industry and rave reviews from the press.
This year, Nick can be seen performing at the Glasgow Comedy Festival and will be taking a new show to the Edinburgh Fringe Festival.
Alongside his solo stand up, he is also half of the double act 'Helm & Taylor' and reached the final of the Laughing Horse Competition 2009. He is the creator of the innovative 'My First Gig': a live comedy night where stand ups dissect their first ever performances. My First Gig has recently enjoyed a stint on Resonance 104.4 FM radio and has just been given a second series. Alongside all of this, Nick is also a regular contributor to the Fix Magazine as the Film Editor.
Last on