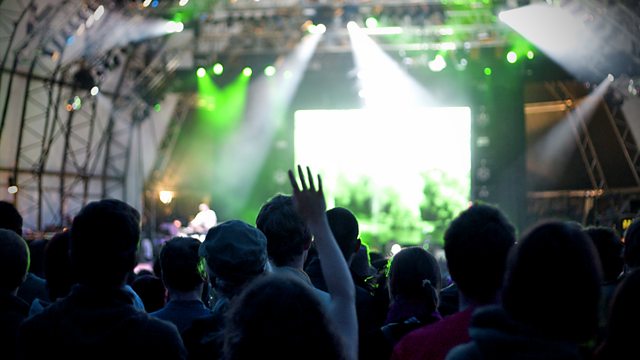 The Smiths, Papercuts and Chicken Shack
CONCERT:
The Smiths, recorded at the National Ballroom, Kilburn in 1986.
They formed in Manchester in 1982.
This concert was during a tour of the UK, after which second guitarist Craig Gannon left the band.
The band went on to release one more album - Strangways, Here We Come - in September 1987, by which time they had already split
Morrissey performed at this year's Glastonbury.
SESSIONS:
Papercuts, recorded for Marc Riley on 18th August 2009.
Papercuts is an American indie pop outfit from Jason Robert Quever
Quever was raised in a Christian commune in California, and started making music from a very young age. At fifteen he bought his first 4-track recorder.
His first musical break came when he moved to San Francisco and recorded keyboards for Cass McCombs.
He cites Django Reinhardt as a major influence.
The first Papercuts album, Rejoicing Songs, came out in 2000 on the Cassingle label.
Three further albums have followed. Two of these, including 2009's You Can Have What You Want, were put out on Devendra Banhart's Gnomonsong label.
Chicken Shack, recorded for Top Gear on 9th June 1970.
They are a British blues band, founded in the mid-1960s by Stan Webb, Andy Silvester and Alam Morley, who were later joined by Christine Perfect in 1968.
They were named after Jimmy Smith's Back at the Chicken Shack album.
Their first concert was at the 1967 National Blue and Jazz Festival at Windsor,
They were signed to the Blue Horizon record label later that year.
Perfect left the band the year before this session, when she married John McVie of Fleetwood Mac.
Last on