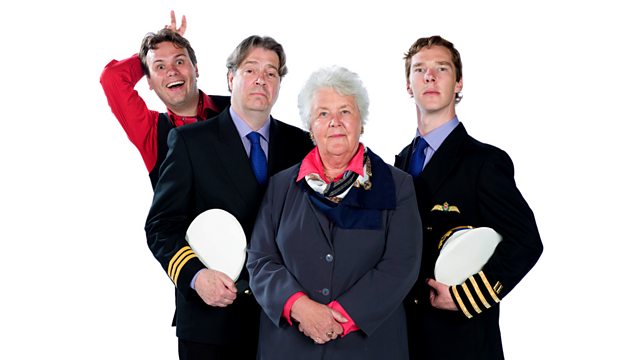 When a bottle of highly-expensive whisky goes missing, Martin becomes the Miss Marple of MJN Air with Arthur assisting as his trusty Doctor Watson and Douglas hindering as his untrusty prime suspect.
Cast:
Carolyn Knapp-Shappey ..... Stephanie Cole
1st Officer Douglas Richardson ..... Roger Allam
Capt. Martin Crieff ..... Benedict Cumberbatch
Arthur Shappey ..... John Finnemore
Mr Birling ..... Geoffrey Whitehead
Mrs Birling ..... Flip Webster
Phil ...... Ewan Bailey
Written by John Finnemore
Producer/Director: David Tyler
A Pozzitive production for the BBC Radio 4.
Last on