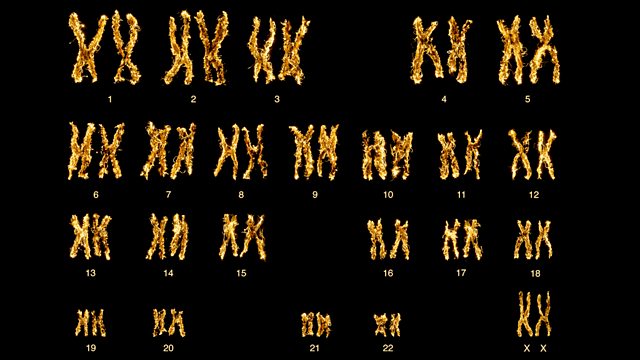 Ageing and Telomeres
Listen in pop-out player
Is there a test for how long you will live? If you believe what you read in some newspapers recently, perhaps the answer is yes. Recent media coverage of an intriguing area of ageing research suggested that measuring the ends of your chromosomes can tell you when you will die. Andrew Luck-Baker looks at the science behind the headlines by talking to leading scientists at an international meeting organised recently by the Swedish Society of Medicine.
Chromosomes are topped and tailed by special protective structures known as telomeres. During the course of our lives they become shorter. When they erode to a critical length, cells die or shut down. The shortening of telomeres is considered by many scientists to be a key mechanism of ageing, and means of measuring the rate at which the body is ageing. Different people lose the telomere length at different rates.
In population studies, short telomere length has been linked to reduced longevity and increased risk of heart disease, diabetes, osteoarthritis, depression, dementia and cancers. Environmental and behavioural factors such as smoking, not exercising, obesity, chronic stress and lower social class also linked the erosion of the chromosome caps.
The biotech company, Life Length, set up by Spanish scientists, was the first to offer telome length tests to members of the public at the end of last year. In a few months, another based in the USA plans to do the same. The company in California, Telome Health, was co-founded by Professor Elizabeth Blackburn who shared the Nobel prize for Medicine in 2009 for her early research on telomeres. Neither firm claims to predict when you will die but they do believe their tests offer valuable medical information and could help in the prevention and treatment of diseases of old age.
So why are many other researchers dubious about the value of telomere measurements for individual patients?
Producer: Andrew Luck-Baker.
Last on