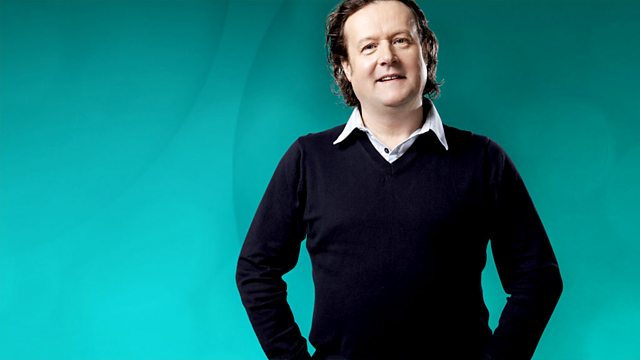 07/07/2011
Alex is here to keep you entertained with his unique brand of witty chat accompanied by a great selection of tunes. This morning there are more tales of filth and fury - and helpless laughter - in Day 4 of National Muck Week, more fancy dress gone wrong in "Costume Drama" and, new for today, we re-design supermarkets to suit our real consumer needs in "Shop Strop".
There is more from Album of the Week from Dionne Bromfield, another play of the Record of the Week by Noah and the Whale, two tracks you may not have heard before from Lester's Library, one of your choices from the Listener's Library by Gary Numan, Pause for Thought at 3.20am, and the second Half-Time Hooter of the Week.
Let the buffoonery begin!
Last on