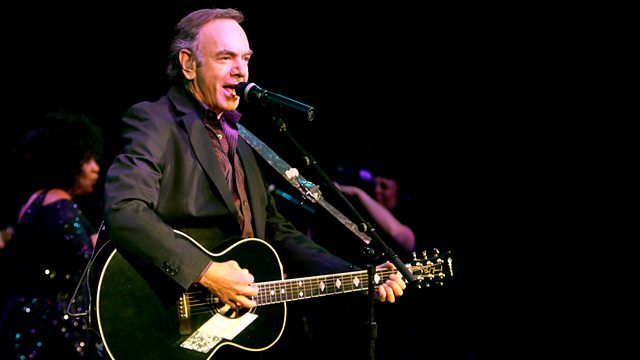 Neil Diamond: New York City Born and Raised
Johnnie Walker meets Neil Diamond and celebrates his life and music, from humble beginnings in Brooklyn to headlining around the world.
Neil talks about his American roots, which led him to write the anthemic America and his move from New York to California, spawning the deeply moving I Am I Said. He asks what inspired Neil to pick up a guitar and write such classics as Solitary Man, Shilo, You Don't Bring Me Flowers and Love On The Rocks.
This interview first broadcast on Radio 2 in July 2011.
Last on