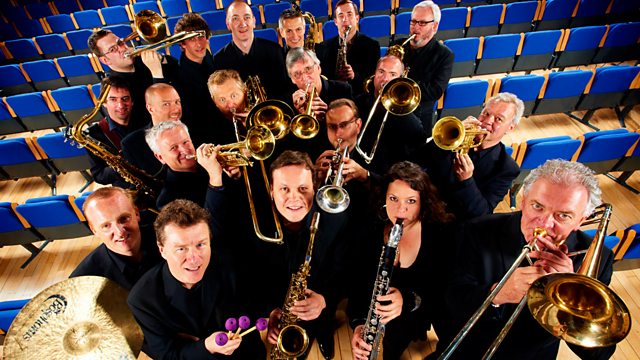 04/07/2011
Clare Teal presents the second part of the BBC Big Band in concert with singer Viktoria Tolstoy as they perform music by Duke Ellington.
Recorded at the Gulbenkian Theatre in Canterbury as part of the recent 2011 Sounds New festival, her set includes Satin Doll, Don't Get Around Much Anymore and Sophisticated Lady.
The band and conductor Joerg Achim Keller also perform movements from one of Duke Ellington's later works, UWIS (University of Wisconsin Suite). Written in 1972 the pieces include Loco Madi, Having At It and Black Butterfly.
Tonight's conductor Joerg Achim Keller is one of the jazz world's most accomplished writers of today and musical director of the Hamburg-based NDR Big Band. His arranging credits include the works of a diverse list of composers including Duke Ellington, Ornette Coleman, Burt Bacharach, Bert Kaempfert, Leonard Bernstein and George Gershwin for an equally diverse list of soloists including Chet Baker, the Brecker Brothers and Jack Bruce.
Last on