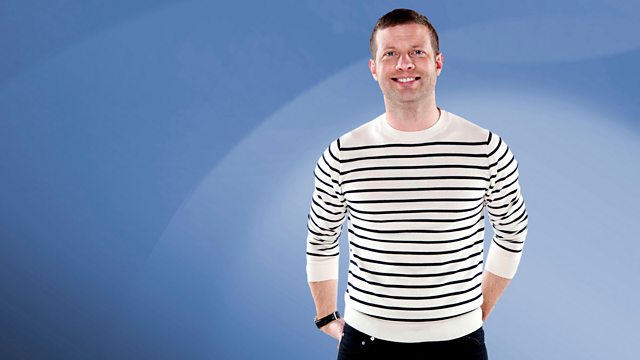 02/07/2011
Dermot O'Leary has Saturday Sessions from Vetiver, City and Colour, and he chats to the actor Chris O'Dowd.
Vetiver are an American folk band headed by Andy Cabic, who've previously toured with Devendra Banhart, Joanna Newsom and Vashti Bunyan. They released their fifth album, The Errant Charm, last month which is described as "a superb soundtrack for an afternoon idyll".
City and Colour is the musical moniker for the Canadian singer-songwriter Dallas Green who also performs with the "post-hardcore" band Alexisonfire. He released his third album, Little Hell, this summer.
Irish comedian and actor Chris O'Dowd is probably still best known in this country for his role in The IT Crowd, but all this is likely to change, as he's currently starring on the big screen in the hit US comedy Bridesmaids.
Last on