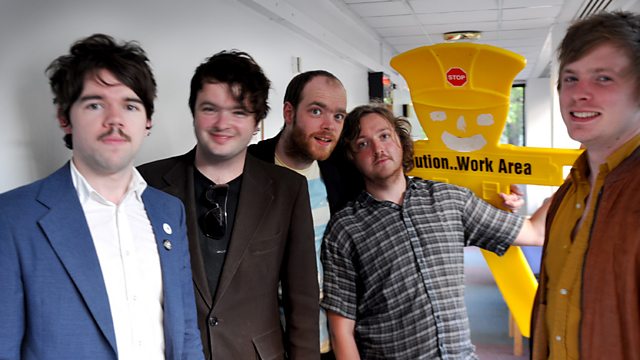 Electric Soft Parade
It has been over 4 years since Electric Soft Parade were last in session but the Brighton based band are back tonight!
However even though brothers Alex and Thomas White have been away for a while it doesn't mean they've been sunning themselves on the Brighton Riviera! Over the past few years there has been Thomas's solo material, along with work with Restlesslist, Clowns, Soul to Squeeze, and Brakes, while Alex has been co-writing and arranging for The Pipettes and helping out Official Secrets Act. Oh, and they are currently on tour premiering new material for a forthcoming album as well!
So now we know why Electric Soft Parade haven't been back for so long; they've been too darn busy! A real pleasure to have them back in session, I'm sure you will all agree
Also returning, after slightly less time away is Rob Hughes, here to drag Marc into the Parrallel Universe.
Last on