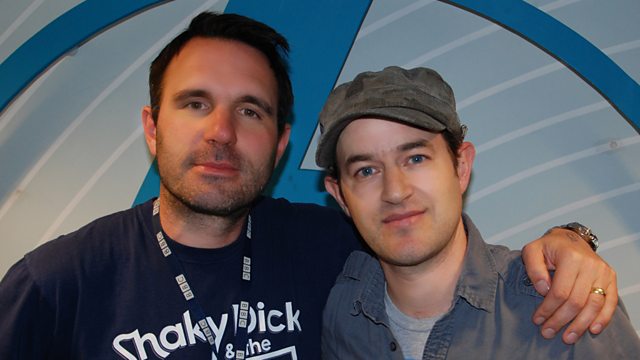 Gladstone Small
Shaun Keaveny takes a rib-tickling satirical romp through the day's news and events, to the perfect morning soundtrack for any music-lover; from northern soul to new folk; rock 'n' roll to indie disco. New tracks from the likes of The Horrors and Sleigh Bells delightfully wrap around your semi-conscious ears, along with the best of the greatest back catalogues on the planet; be they Placebo, The Four Tops, Ash or Alice Cooper.
Sarah Jane Griffiths has music news from The Chemical Brothers and a wrap up from Glastonbury's John Peel Stage whilst Shaun welcomes American Beatboxer Yuri Lane into the studio. Best know for beatboxing with a mouth organ, he has been viewed over 15 MILLION times on youtube. This led to live beatbox performances at Google parties around the world, several commercials and the formation of a YouTube community bound by beatbox.
All this plus we asked 'What is written on your hand' and we found out that Gladstone Small was your most favourite cricketer from the 80's.
Last on