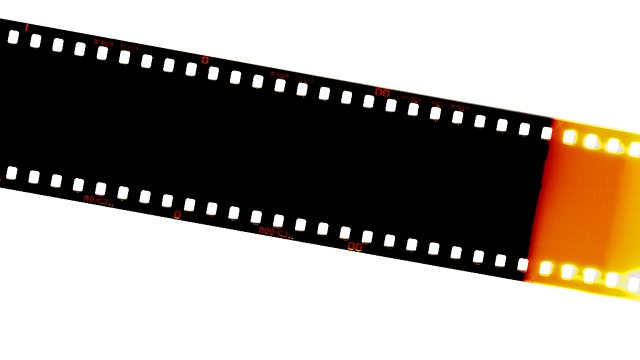 30/06/2011
The Cinema of Bernard Herrmann - This month marks the centenary of film composer Bernard Herrmann's birth in June 1911. He created some of the most recognisable film scores in cinema history: from Psycho's stabbing strings in the shower to the rise and fall of Vertigo's romantic theme, to Taxi Driver's sleazy sax sounds on the streets of 70's New York. Herrmann forever changed the way film music was thought of with his groundbreaking work, so we look again at his brilliant body of work and explore why his iconic scores worked so well on the big screen.
'Itch of the Golden Nit'- Aidan Brocklebank, (age 10, from Glasgow) discusses how he became one of thirteen kids who have drawn a major character in the Tate Movie Project's 'Itch of the Golden Nit'. The film has been made by Aardman in conjunction with the BBC and had its world premiere on Wed 29 June in Leicester Square, before being broadcast on BBC One, followed by a nationwide cinema release.
'Don't Look Now' is our DVD Pick Of The Week This classic film has been digitally restored with director Nic Roeg's supervision and the final picture and audio restoration have his stamp of approval too. There are also some great new extras including a new interview with Donald Sutherland.
Nic Roeg - As the new restoration of Don't Look Now is released we listen again to Janice Forsyth's interview with the great man who discusses his brilliantly atmospheric adaptation of the novel by Daphne du Maurier. Genuinely unsettling, DON'T LOOK NOW is widely acknowledged as perhaps Roeg's finest film and one of the best British films ever made.
Larry Crowne: We review Larry Crowne - a comedy-drama starring Tom Hanks, Julia Roberts, and Bryan Cranston. Written and directed by by Hanks, it centres around Larry Crowne, a Navy veteran who loses his job at a big-box store and decides to enroll into community college. He befriends a group of outcasts and also falls in love with speech professor Mercedes Tainot played by Julia Roberts.
Last on