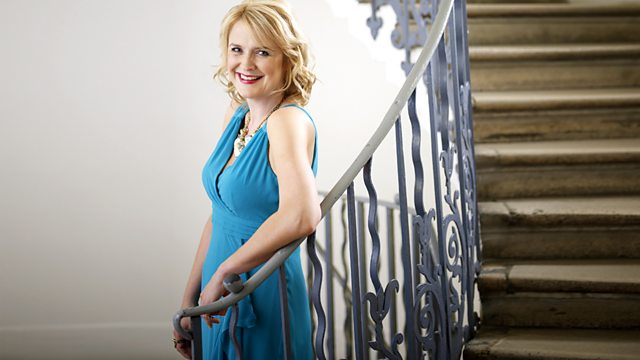 Tuesday - Sarah Walker
With Sarah Walker. This week recordings from Willi Boskovsky, music for amateurs to play and for people to learn about classical music, plus the next sonata in our Beethoven piano cycle: Sonata in D, Op.28.
Willi Boskovsky was best known as conductor of Vienna's famous New Year's Day Concerts - a role he took over in 1954 and continued to perform till his retirement in 1979.
All this week on Classical Collection, Sarah presents a selection of Willi Boskovsky's finest recordings, today including Johann Strauss II's Neue Pizzicato Polka played by the Vienna Philharmonic Orchestra. Some of the best players in the Vienna Phil got together under Boskovsky's leadership to play chamber music. Today we hear a beautifully judged performance of Mozart's Divertimento in D, K334.
10.00
Artist of the Week
Johann Strauss II
Neue Pizzicato Polka, op.449
Vienna Philharmonic
Willi Boskovsky (conductor)
Decca 425 428-2
10.03
Bach
Prelude and Fugue in E major, BWV 854
Prelude and Fugue in E minor, BWV 855
Bob van Asperen (harpsichord)
Virgin 5 61711 2
10.11
Haydn
Baryton Trio in B minor, Hob XI:96
Esterhazy Ensemble
Brilliant Classics 93907
10.24
Beethoven Piano Sonata Cycle
Sonata in D, op.28
John O'Conor (piano)
TELARC CD 80185
10.48
Artist of the Week
Mozart
Divertimento no.17 in D, K334
Members of the Vienna Octet
Decca 480 4328
11.38
Artist of the Week
Johann Strauss II
Wiener Blut - extract from Act II
Das eine kann ich nicht verzeih,n... - Ich bin ein echtes Wiener blut... Wiener Blut
Anneliese Rothenberger (soprano - Gabriele, Grafin Zedlau)
Nicolai Gedda (tenor - Balduin, Graf Zedlau)
Philharmonia Hungarica
Willi Boskovsky (conductor)
EMI CMS 7 69943 2
11.45
Ginastera
Dances from Estancia, Op.8
Simon Bolivar Youth Orchestra
Gustavo Dudamel (conductor)
DG 477 7457.
Last on